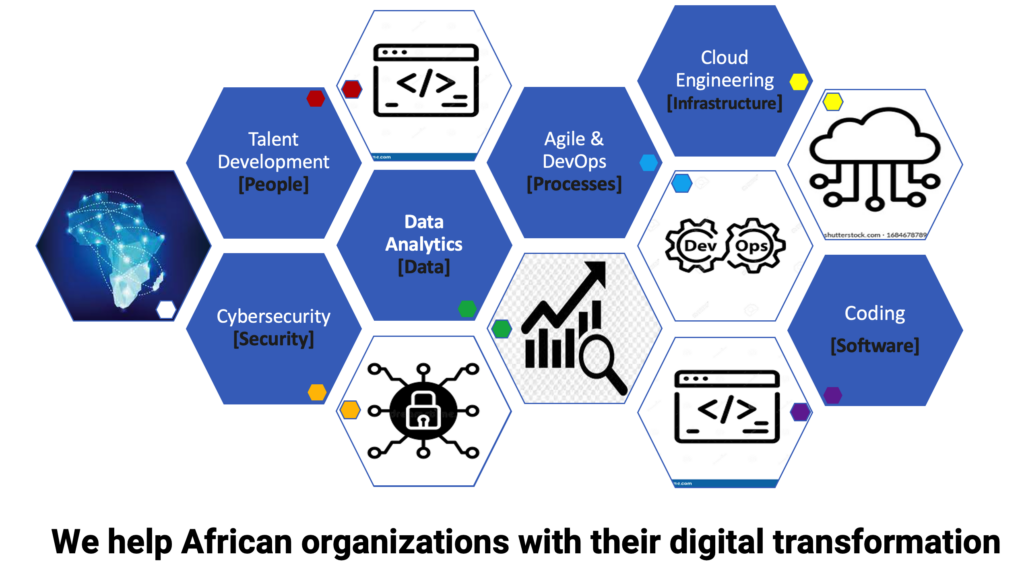 We Accelerate the Digital Transformation of Africa
Africa represents economic opportunities in practically every sector, and the continent's young population will play a critical role in this digital era; therefore, there is a pressing need for Africa to make digitally enabled socio-economic development a high priority. Digital Transformation is also a driving force for innovative, inclusive and sustainable growth.
SEJEN CI, helps organizations leapfrog their competition, increase the quality of their products and services, disrupt entire sectors of the socio, politico and economic establishment using advanced, secured, and transformative technologies such as Cloud Computing, Artificial Intelligence, Machine Learning, Big Data, Talent Development, CyberSecurity, and general software development practices. Get in touch with us, and together we will explore how technology can solve your issues.